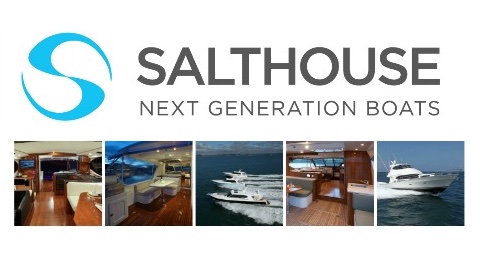 UNPRECEDENTED PERFORMANCE
Take the helm of a Salthouse motor yacht and you'll experience a sense of power, control and performance you've never known before with fuel efficiency that is second to none.
UNIQUE PERSONALISED EXPERIENCE
We pride ourselves in working in partnership with our clients to ensure we deliver the vessel of your dreams. You will be able to choose from a range of options to suit your personal style and leisure activities, adding any special features that may be required.
QUALITY ASSURED
Every Salthouse vessel is handcrafted using the highest quality materials designed for the marine environment. Whichever model you choose from our range we know you will enjoy the proven Salthouse performance and reliability. Dean is so convinced of this he provides his personal cell phone number to call at any time if you require assistance.
COMPLIMENTARY CONSULTATION
With every new vessel purchased you receive a complimentary consultation with renowned marine interior specialist Donna Maree. As a former Yacht Interior Designer for the prestigious internationally award winning Alloy Yachts, Donna's extensive experience draws from formal training in both Architectural Interior Design and Yacht Design Fundamentals.
Donna Maree will work alongside you to create the interior colour scheme and finishes from the palette she has expertly put together for each range of vessel.
Testimonials
Putting my palette together for our new Salthouse Corsair has been made so much easier
with Donna Maree's quick understanding of the tonal range I was aiming for.

Her good taste, and sense of balance made it much more streamlined in sourcing and reducing the samples required enabling me to come up with the palette that I had envisioned before meeting Donna Maree.

I am very happy and grateful for the result and time she has spent with me.
She is a pleasure to work with.

Thank you Donna Maree
Raewyne